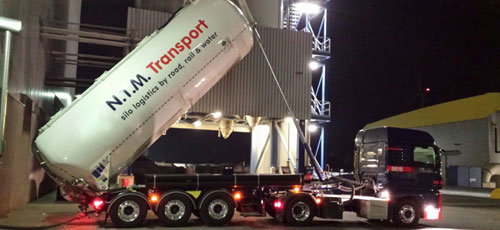 Silo Transport
N.T.M. Transport is a reliable bulk carrier. With us you can depend on reliable delivery times and deliveries by our expert staff. We are able to react in a flexible manner and would be glad to help you work out the best solutions. A permanent team with a fixed point of contact and a back office.
Versatile logistics service provider
By combining our truck transports with our Silo, Warehousing and Value Added Logistics department, we are a versatile logistics service provider. We guarantee customer satisfaction, quality and flexibility and within the logistical organisation of our national and international clients. In cooperation with our parent company the Rhenus Group, we offer nationwide transport for packed goods (LTL and FTL) in BeNeLux and Germany.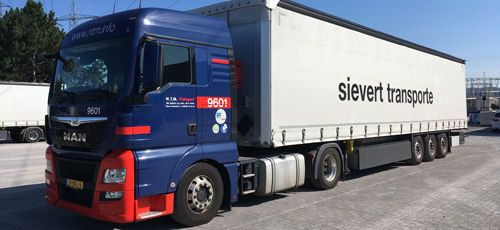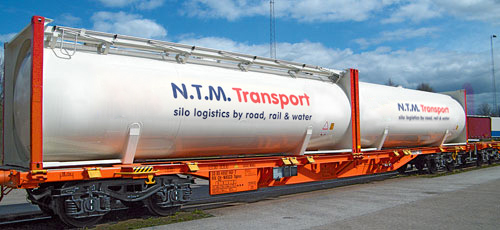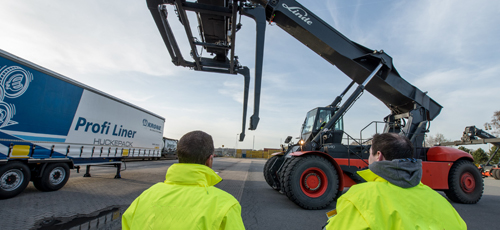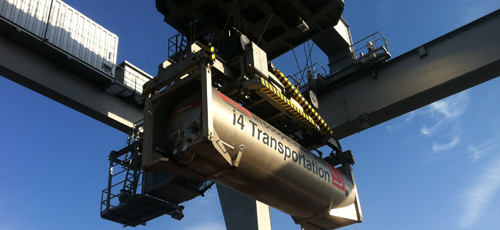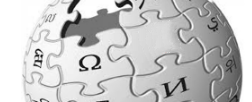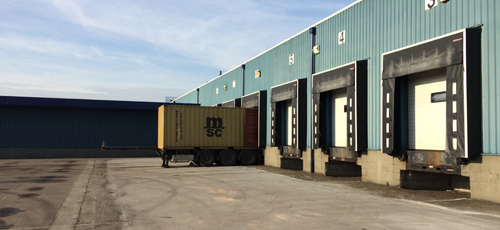 Intermodal Transportation
Intermodal transportation means security, flexibility and punctuality - especially over long distances and throughout major projects. We have years of experience with cross-border intermodal transportation for the purposes of which we have 20ft, 30ft and 40ft silo containers. We also have 30ft ADR containers for transporting hazardous materials and open-top containers for all types of bulk materials. The load can also be stored at our terminal on demand.
Connection to inland ports and independent, trimodal terminal
Daily connection seaport Rotterdam, Germany and Scandinavia
Container-Cross Dock Netherlands and Germany
Interim storage and stockpile
Additional service:
Stock keeping
value added services
Customs clearance
Storage, picking and dispatch
OZL bearing function
Solutions for procurement and distribution logistics from and to China via our Chinese partners
Import and export warehouse for bundling manufacturers and dealers
Import warehouse for Chinese and Asian exports for the Netherlands, Germany, Europe
America Import and Export Warehouse
Warehousing
N.T.M. Transport has the ability to store your bulk goods at our warehouse in Hardenberg, Overijssel. All goods are unloaded, stored, loaded and delivered with the greatest possible care. In a nutshell, we offer a complete warehousing package including any handling of the goods that may be required.
Our terminal in Coevorden is directly connected with the terminals in the port of Rotterdam, So, containers are moved swiftly and securely to the east of the country after which we unload them in our warehouse. Of course, you'll also benefit of us having our own warehouse in terms of price and our performance. We can also take care of storing, retrieval and handling of goods.
Warehouse management at NTM: Everything arranged
When NTM takes over warehouse management, disposition and transport from one source, this has several advantages for the customer: He has more time for his core business and can rely on a permanent ability to deliver, because his goods and merchandise are put together exactly according to demand or specifications and can be delivered as needed, for example to react quickly to fluctuations in demand. In addition, delivery quantities can be combined - this reduces ramp contacts.
Full service keeps your back free.
As a full-service provider, we can also take care of the entire procurement, storage and distribution logistics if desired. We record customer orders and plan inventory requirements. And we do even more: If required, we offer additional services beyond storage and retrieval, such as packing, picking, labelling, marking or repacking. Further individual services can be taken over by arrangement.
Sustainable and economical.
At NTM, logistics and warehousing come from a single source, increasingly accompanied by modern supply chain technology: the computer-aided warehouse management system makes the processes transparent and thus traceable at all times. Warehouse processes such as storage and retrieval, labelling, printing of delivery notes, keeping stock lists or documented inventories are supported by automated processes - for maximum economic warehouse logistics for the benefit of our customers.
Generous expansion of storage capacities.
In a new multi-user warehouse, we respond to the need for increased storage capacity so that the customer portfolio can be expanded. NTM's location in Hardenberg symbolises the increasing internationalisation and expansion of the company's customer portfolio. The Hardenberg site is intermodally connected with the seaport in Rotterdam or Antwerp.
Customers use the storage facility, close to the German-Dutch border, to react flexibly to the needs of customers in BeNeLux and Germany. Imports and exports are handled. Especially in today's times, increased attention is paid to the ability to deliver and constant availability of goods.
Even if the flow of goods is interrupted by unforeseeable events, the backup warehouse is able to deliver raw materials and finished goods in the shortest possible time, so that the customer can be served optimally.
With Value Added Services, we offer cross-sector, integrated logistics solutions. The logistical services include goods receipt, packaging and dispatch. Additional services such as picking, sequencing, packing or assembly activities are also offered. The portfolio for the plastics industry, in which NTM is involved, has been significantly expanded, so that warehousing and logistics services in the area of filling and decanting have been expanded. All processes are controlled by a warehouse management system, thus ensuring the necessary transparency.